Monday-Friday 9am-5pm
Saturdays 8am-2pm
Hablamos Español
Closed Sundays For Church!
Up front prices that are easy to find and listed on our website.

We appreciate your business and will work hard to earn it!


"Standard" Interior Light
This light is a little smaller than the one that we
used just a few years ago.

The old lights were big and bulky.

I believe this light is much brighter then
the previous one despite its size.

It is mounted in the center just inside
the rear camper shell door.

I have taken a photo of one just below.

The inside of a fiberglass camper shell does not look finished even though it is the most expensive type of camper shell on the market.

To complete your camper shell and make it more pleasing to the eye you can add an interior liner.

​​​​​​​The cost to do this is quite reasonable especially when you look at the results. The material is called Floss Liner and it comes in light-grey and dark-grey which looks good with a Bed Rug.

Floss-Liner material is very durable and waterproof.
It should last as long as you keep your camper shell.
Just below I will add a photo of a camper shell without a interior liner.

I will also add some photos below. With and with-out an interior liner and let you be the judge.

#1. WITHOUT Carpet Just Below. Standard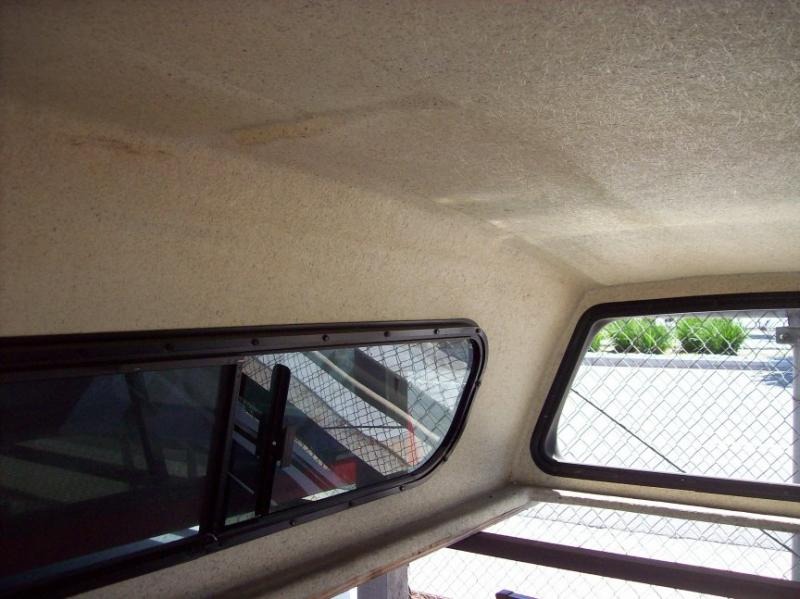 #2. Shell Roof Carpeted Image. ADD ON $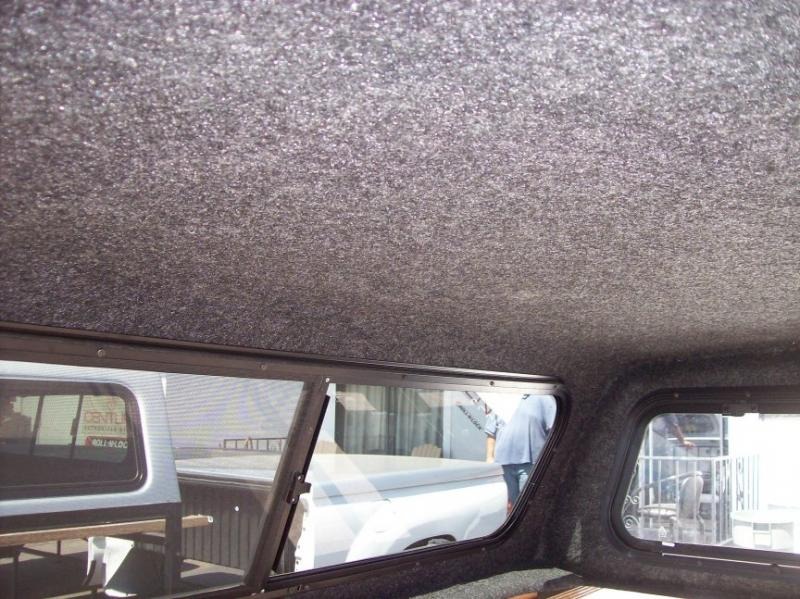 "Standard" Slidding Side Windows and Solid Front Window
Camper Shells on the west-coast and east-coast almost always come standard with a side-sliding window on each side and a solid window in the front of the camper shell.
When you are quoted a price on the phone it most likely includes the above.

There are other options available. ( front slider-window, front solid drop/down window or front slider drop/down window). If your salesperson is doing their job they will explain them all to you. As well as what to expect out of them.

Below is a photo of the standard way a camper shell is normally set-up. This way is usually concidered standard.


#2. Drop Down Slider Window- ADD ON $
Prior to the invention of the drop/down front slider window you had two options:

1. The boot/collar. They scratched the back of your cab and they were not 100% water tight.

2. A standard front sliding/window. With only 1-inch of clearance between your truck and shell window how do you clean between them? You didn't!

Customers complained year after year. Camper Shell Dealers like us passed these concerns on to the Manufacturer's and they listen.

Finally after years of thinking nothing needs to be improved, they came up with a solution. The Drop/Down front slider window. This innovation is by far the best way you can set-up your shell.

PHOTOS BELOW SHOW THE DROP/DOWN SLIDER.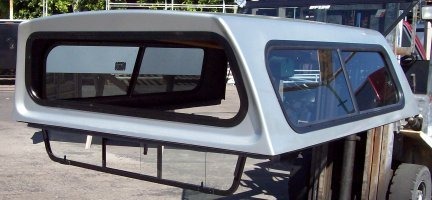 Pet Screen For Side Windows- ADD ON $
The pet screens offered by Century are a heavy/duty wire mesh which is rubber coated.

They are good for keeping your pet from easily breaking out.
More importantly you can leave your window open for ventilation and it is harder for someone to break in and take your beloved pet.
​​​​​​​
Is he or she worth the few dollars it costs?

Bel-Air Camper Shells Since 1971.