Monday-Friday 9am-5pm
Saturdays 8am-2pm
Hablamos Español
Closed Sundays For Church!
Up front prices that are easy to find and listed on our website.

We appreciate your business and will work hard to earn it!




Are You Ready To Buy A Truck Shell?
CHECK OUT OUR PRICES!
CENTURY & PROTOPS

CAMPER TRUCK SHELLS
BEL-AIR WOOD & ALUMINUM
CUSTOM CAMPER SHELLS

Whether it's improving your gas mileage, enhancing the look of your truck or securing your gear, at Bel-Air Shells we have what you need.

From retractable lids, fiberglass shells or customized wood and aluminum campers, we offer the industries highest quality products with up front transparent pricing.
Protops Camper and Truck Shells offer precision and custom fit for your truck's body lines, making it an ideal addition to enhance the look of your truck. Not only do these shells look good, but they also have a functional purpose. The aerodynamic design reduces wind resistance and improves gas mileage, helping you save money at the pump. The trimless finished edges give it a sleek and clean look, while the structurally reinforced composite laminate, utilizing honeycomb sandwich construction, adds additional strength and rigidity. The Protops Camper and Truck Shells are painted to match your truck's factory color with Matrix™ high-quality automotive paint. The low profile recessed LED third brake light helps prevent rear-end collisions, and the high-density weather-tight bottom seal keeps moisture out. Choose Protops Camper and Truck Shells for a functional and stylish addition to your vehicle. As a premier dealer in Southern California, Bel-Air Camper and Truck Shells offers a wide range of Protops camper shells and truck accessories to meet your specific needs.
PROTOPS MODEL 100 CAMPER SHELL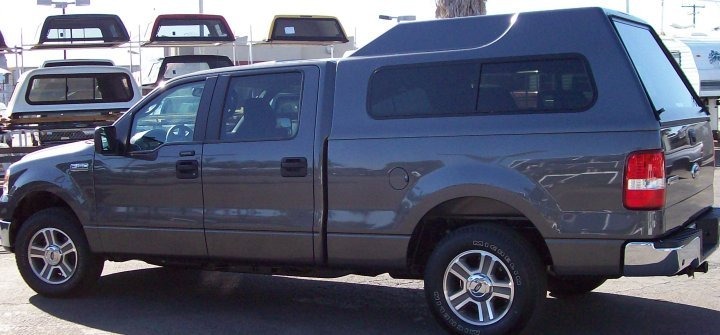 PROTOPS MODELS
The Cab High Models 500 and 600 are designed to fit your truck's body lines perfectly. The High Rise 300 model provides increased headroom and storage space, while the High Rise 100 model is perfect for those who need extra height to accommodate larger cargo space.
CENTURY ULTRA CAB HIGH CAP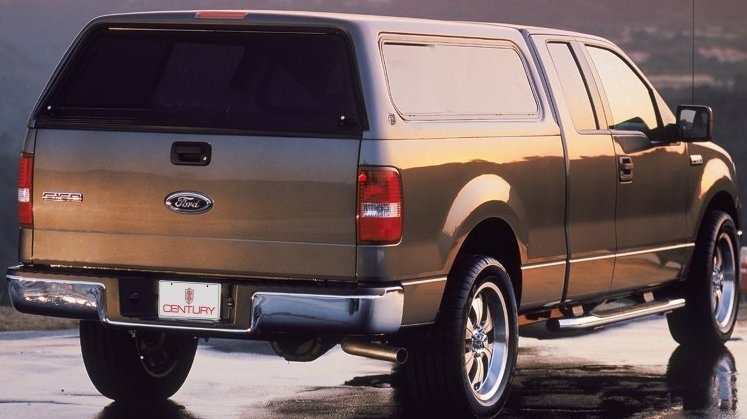 CENTURY MODELS
The Cab High models Royal, Ultra, and Ultra Sport all offer the quality and construction you expect from Century Caps. The High-C cap line from Century starts with the "Mid" High C, High C Sport, and High C Max, offering anywhere between 15% - 20% more space than the Cab High models to accommodate larger cargo.
Century caps and truck shells are the perfect addition to any truck owner looking to get the most out of their vehicle, whether for work or play. The sleek cab-high caps not only add to the aesthetic appeal of your truck but also offer protection from the elements, ensuring your gear stays safe and secure. For those with larger hauling needs, the mid/high-rise caps offer more space and better aerodynamics, helping you save on fuel costs while still providing ample storage space. Built to last and withstand years of use and hard work, Century commercial caps are the perfect partner for your truck. With extensive storage options, security features, and more, Century caps and truck shells are designed to help you get the job done efficiently and effectively. Choose Century caps and truck shells for a durable and reliable solution to your hauling and storage needs.
CUSTOM BEL-AIR CAMPER SHELLS TRUCK SHELLS AND CAPS

We offer top of the line manufacturer equipment and accessories to fit the style and comfort you want.

Look Good Without Breaking The Bank!


Camper Shells
Top quality name brand shell manufacturers at super competitive prices!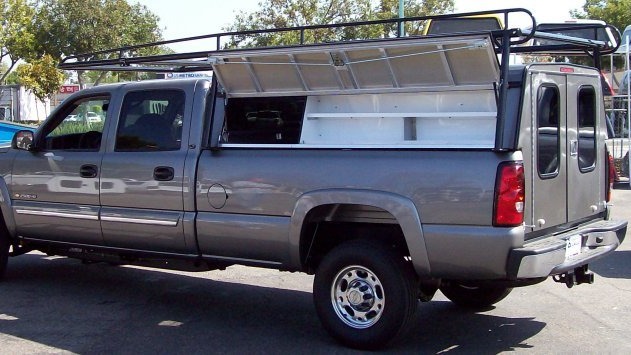 Work Shell Solutions
Our onsite expert Jeff Brown will help you customize your shell.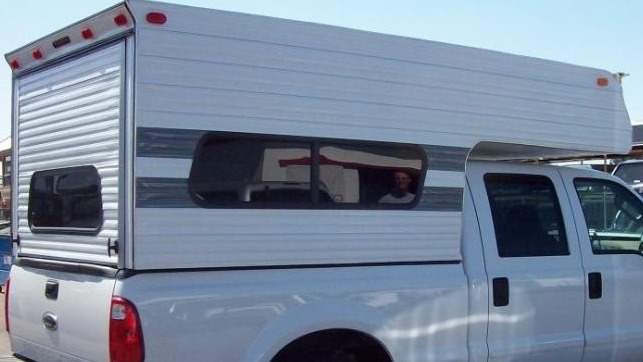 Custom Camper Shells
Our light weight wood aluminum custom camper shell solutions.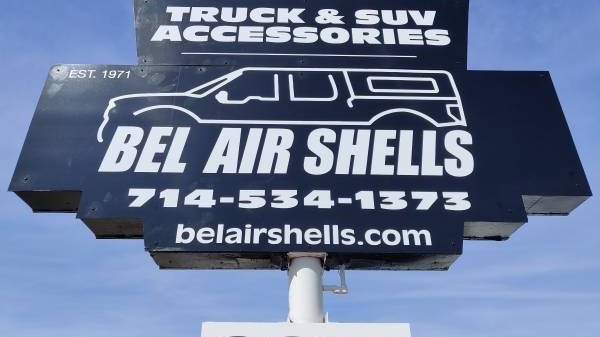 Used Shells & Covers
Check out our inventory of used shells, covers and much more.
You've Come To The Right Truck and Custom Camper Shell Dealership
We will make sure all the bases are covered with our wide range of fiberglass truck shells and our unique Bel-AIr custom wood and aluminum campers that can be customized for a trucks make and model. Being a longtime authorize dealership of both Pro Tops and Century fiberglass shells, we are experts at estimating cost and installation with transparent pricing right on our website!
We Offer Upfront Transparent Pricing
Always the best pricing in town.
We will match or beat any online pricing!
Best Service in Southern California
With over 50 years of experience we are one of the oldest and most knowledgeable truck shell dealers in Southern California.
Check Out Our Used Inventory
We have several used truck shells and
covers listed on Criagslist.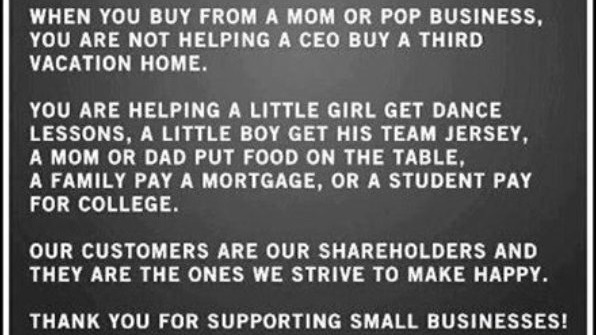 Service With A Difference
When we speak with you on the phone or see you in-person at Bel-Air Shells it will either be Jeff Brown or one of our trusted employees. We are a small business focused on customer service.
Jeff has over 3 decades of experience
and is the onsite expert.